CPS, Inc.
http://www.cps4jobs.com
USD
80000
110000
YEAR
INVESTMENT STRATEGIST RELATIONSHIP MANAGER
Raleigh-Durham, NC 27609
Post Date:
06/07/2018
2018-06-07
2018-08-07
Job ID:

4.23 1 KEF
Industry:
Employee Benefits & Retirement Services
Pay Rate:
$80,000 - $110,000
INVESTMENT STRATEGIST RELATIONSHIP MANAGER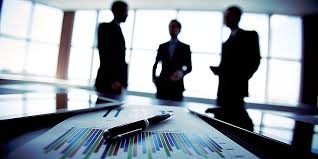 Consult in tandem with Financial Advisors to develop strong relationships with high net worth and institutional retirement plan clients across the country (travel up to 50%).
As an investment subject matter expert, conduct presentations to sophisticated audiences including investment committees, C-level executives, etc.
Communicate complexities of investment reviews and fund selection.
Offer deliverable solutions.
Develop research content and training materials.
Assist in the development of RFPs.
#LI-KF1
INVESTMENT STRATEGIST RELATIONSHIP MANAGER
5+ years investment experience with high net worth and/or institutional retirement plans.
CFA or CFP designation desired (or on exam track).
Strong boardroom presentation and communication experience.
Strong experience with analytic tools (Morningstar, Bloomberg, etc.).
Ability to travel up to 50% nationally.
Passion for capital markets, asset allocation & portfolio construction!
#LI-KF1
Kristine Fornek
Executive Recruiter / Market Specialist
SPECIALTIES: All ERISA related positions including: Defined Contributions, Defined Benefits / Pension, Non-Qualified, Actuarial, Sales, Service, Communications, Compliance, Implementation, Investments, ESOP, 401(k) Recordkeeping, Financial Advisors, Wealth Management, Wholesaling, Executive Level, etc.
EXPERIENCE: My area of specialty includes: Defined Benefits, Defined Contributions, Non-Qualified, Actuarial, Taft-Hartley, Investments, Insurance, Trust and Health & Welfare and Annuity.
The levels of candidates that I place include Recordkeepers, Compliance Specialists, Installation/Implementation Specialists, Service/Enrollment Specialists, Sales (Pension Wholesalers, Direct Sales, DCIO), Client Relationship Managers, ERISA Attorneys, Pension Actuaries as well as Management, Director, VP and C-level positions. We also place Investment professionals, Financial Advisors & Brokers.
I'M IN THIS BUSINESS BECAUSE: There's no better feeling than helping someone realize their goals by assisting them in advancing their career. I love making that connection! My goal is to consistently build long lasting relationships with both my clients and my applicants.
CLIENTS CAN COUNT ON ME BECAUSE: I pride myself on the quality of my work and I truly CARE about their needs. The better I know them, the better my understanding is as to who would fit their needs.